Team and practice Dr. von Oelsen
Taking time to care of you
We strive to have ample time for a detailed consultation and examination. The patients should spend more time with the doctor and less in the waiting room.
We offer consultations in German, English, French and Russian.


Dr. med. Marion von Oelsen
Curriculum vitae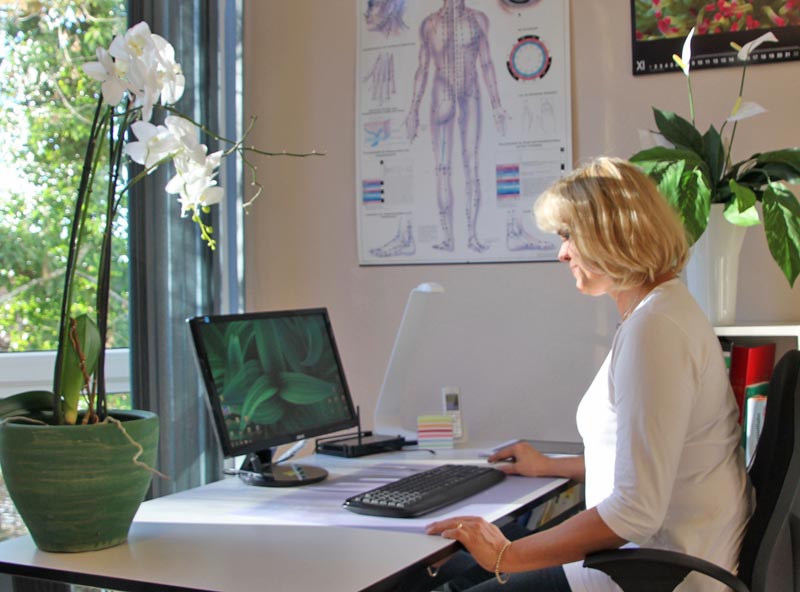 Education
Johann Wolfgang Goethe Universität Frankfurt and the
Johannes Gutenberg Universität Mainz (schools of medicine).
Approval 1994, doctorate in medicine 1995.
Work experience
Anaesthesia
(Tagesklinik Höchst – Dr. R. Humburg)
Surgery
(Main-Taunus Kliniken Bad Soden – Prof. Dr. med. Wendling)
Internal medicine
(Klinik Königstein der KVB – Priv. Doz. Dr. med. Schöneberger)
General practice in Königstein (T. Goepel)
Opened own general practice in 2011.
Additional specialized medical training
Dorn Spinal therapy
Acupuncture (Deutsche Ärztegesellschaft für Akupunktur DÄGFA)
Treatment of wrinkles (Deutsche Gesellschaft für Ästhetische Botulinumtoxin Therapie DGBT)
Treatment of wrinkles with hyaluronic acid.